P&P Homes Inc have an extraordinary way of organizing a senior care home, and now they have a second location in Paradise Valley. The new location will still embody P&P Homes' mission to provide high-quality, safe, and compassionate care, while respecting the privacy and dignity of their clients. Both homes are owned by a registered nurse and a professional chef, which gives them that extra edge in caring for their residents.
Features of P&P Homes in Paradise Valley
Like most Board & Care facilities, P&P can house up to six residents. They provide the usual assistance with activities of daily living such as personal hygiene and medication management, housekeeping, and transportation to medical appointments.
Staff at P&P Homes go the extra mile. They hire only qualified staff that they personally train to provide excellent care. Every room has outside access. The home is also structured so that most areas of the home can be seen and quickly reached from the main living space. The smaller, family-like atmosphere and chef owner mean staff can tailor meals to each resident's dietary restrictions and nutritional needs. They also can plan group activities based upon the preferences and interests of residents.
Safety Measures
Constructed with fire doors and other fire-resistant materials.
Split-unit ACs in every room give residents their own temperature control.
Flashlights hang outside every room.
Every bedside table has a call button in case assistance is needed.
Staff are on-location 24/7.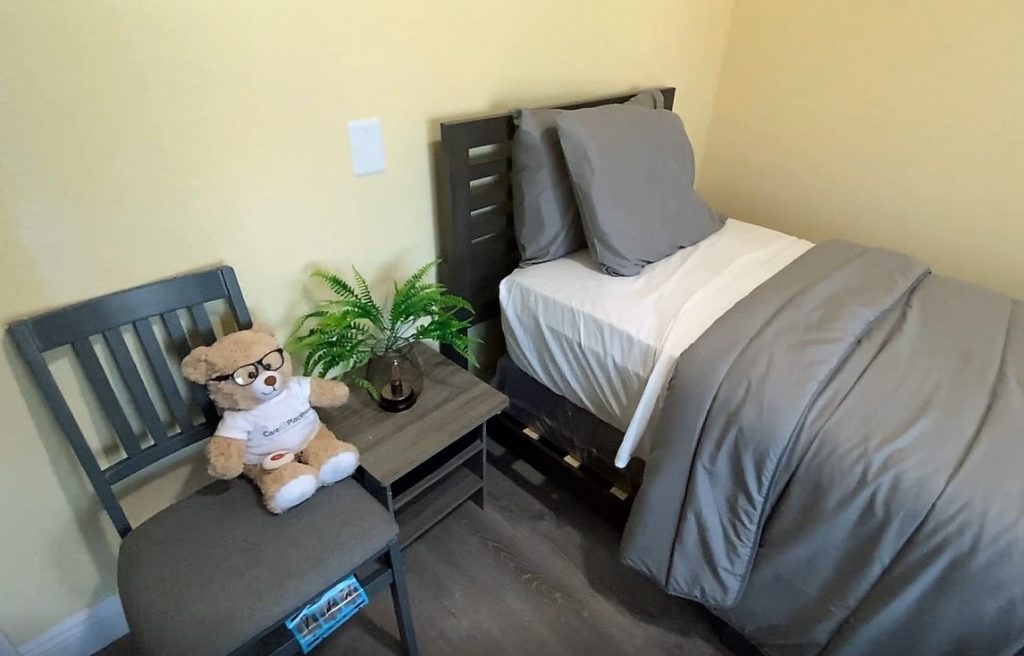 If you're interested in touring P&P Homes in Paradise Valley, give us a call at (619) 660-8814. We've been at the new location and can answer any questions you might have. We would love to help you and your family find the senior care home that best fits your needs.
Virtual tour coming soon.