Review your Financial Options below. Call Care Placement with any questions, and we can assist in finding the best financial options for you or your loved one.
Here is a brief explanation of the different funding sources available for long-term care in addition to personal savings and investments.
Medicare/Medi-Cal
Medicare covers short term rehabilitation from illness or injury (usually 100 covered days per year, with the most common length of stay being 10-14 days). It does not pay for long term custodial care.
Medi-Cal does not pay for Board and Care or Assisted Living. Medi-Cal does cover long term care in a Custodial Skilled Nursing Facility as long as there is a skilled nursing need (the most common being: unstable Diabetes, bedridden patients who are unable to turn themselves in bed, Tracheostomies, wound care, feeding tubes such as an NG Tube or a G-Tube).
REQUIREMENTS: Must be aged 65+, blind or disabled and have no more than $2,000 in assets. A well-spouse can retain up to $120,900 in liquid assets, not including the home and other exempt assets, such as IRAs and retirement funds.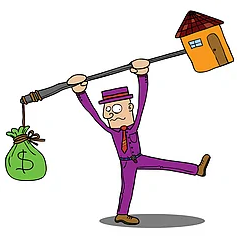 What About the ALW Program?
Medi-Cal does offer a program called the Assisted Living Waiver that can help cover some of the cost, leaving the individual a reduced monthly balance to pay out of pocket. Availability is extremely limited, so the waitlist can be as long as a couple years. This can be a good option if you qualify for full-scope, no share-of-cost Medi-Cal benefits and aren't in a hurry.
We can't help you apply for the Assisted Living Waiver. You will have to contact a Care Coordination Agency.
If you are already a beneficiary of the ALW Program, we can help refer you to an approved facility.
Long-Term Care Insurance
Provides varying levels of coverage for care that is typically not covered by other forms of insurance, such as at home and memory care assisted living. Pre-existing conditions do not qualify.
Supplemental Security Income/State Supplementary Payment
*Rates updated for 2019
Provides up to $1,220 for basic services to low-income seniors age 65 and older, the disabled of any age, and the blind. Very few assisted living providers accept SSI/SSP. See Medi-Cal qualifications.
REQUIREMENTS: Must be ambulatory and only require basic care.
Veterans Benefits
*Rates updated for 2019
Veterans may qualify for the Aid and Attendance portion of the VA Pension benefit, which pays a maximum of $2,984 per month tax free for two Veterans married, $2,230 for a married veteran, $1,881 for a single veteran, and $1,210 for a surviving spouse.
REQUIREMENTS: Must have served a minimum of 90 days in Active Duty service, be honorably discharged and have served during specific wartimes. Asset threshold of $123,600. Must be receiving assistance with at least 2 activities of daily living (bathing, dressing, medication management, etc.). Consistent monthly unreimbursed medical expenses, to exceed gross monthly income by 5%.
Secured Lines of Credit
A line of credit can be secured by certificates of deposit (CDs), equities (stocks), personal property and cash. This is similar to a credit card; money is borrowed against a line of credit to fund long-term care.
Bridge Loan
A type of personal loan that is used by the borrower to "bridge" or to get through a brief period of financial shortfall (i.e. to pay for senior care until a home sells or until VA benefits are received).
Reverse Mortgage
In short, the homeowner is mortgaging their home to the provider, who pays in one lump sum or multiple pay-outs to help cover the cost of assisted living or in-home care. Repayment of the loan is deferred until the owner passes away, moves out or the home is sold.
REQUIREMENTS: Homeowners must be at least 62 years of age. Usually,
one homeowner must remain in the home.
Life Insurance
Some forms of life insurance can be borrowed against to fund the costs of assisted living and other care services.
Family Supplement Care Costs
Family members can offset the costs of a loved one's care. By doing so, they may take advantage of the IRS Gift Tax Exemption.
REQUIREMENTS: An individual family member may gift up to $15,000
per person, per year without paying gift tax.
Tax Deductions
Residents and their families may be eligible to deduct some or all of their long-term care services, including assisted living and home care as unreimbursed medical expenses on their federal tax return.
Start your search for Senior Care with our Home Search.
---
For More Information on Cost of Senior Living…