Things You'll Need
When moving your loved one into a Care Home, the forms below will be helpful in relieving some of the stress in choosing the right home, as well as ensuring a smooth transition into that new home. If you're keeping your loved one at home, review the Home Safety Checklist for seniors to make sure that their home is safe.
Physician's Report –

REQUIRED
Prior to admission into a Care Home, the State of California requires this form to be completed by the Primary Care Physician, or attending Physician if in a medical facility, and provided to the Care Home of your choosing.
Power of Attorney
In the State of California, a Power of Attorney allows an individual to make financial decisions in place of someone else. The Power of Attorney grants these powers and decision making to a trusted friend or relative who will be known as an "Agent". The Agent can only make decisions as specified by the "Principle". The Agent has a Fiduciary responsibility to act in the Principle's best interests. Durable Power of Attorney, vs. a standard Power of Attorney means that the powers continue should the Principle become incapacitated and unable to make their own decisions.
Advanced Health Care Directive
In the State of California, an Advanced Health Care Directive allows a person to name their Power of Attorney for Health Care as well as to choose the types of care they do or do not want to receive. The person can allow their Power of Attorney for Health Care to make medical decisions now or in the future should the person become incapacitated. In order for this form to be recognized as a legal document, it will require acknowledgment before a Notary Public or two qualified witness signatures.
---
Help for Wanderers
Wandering is a common struggle faced by many whose loved ones have dementia. Here are a few public resources available to families.
Alzheimer's Caregiver Tips: Wandering
The National Institute on Aging published this flyer with some tips to help caregivers cope with the challenge.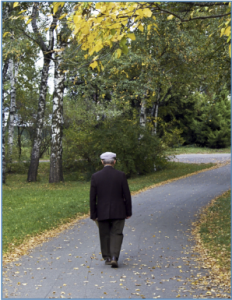 Safe Return
In partnership with the Alzheimer's Association MedicAlert offers plans with Wandering Support as part of a program called Safe Return. Those who subscribe to Safe Return have 24/7 support from MedicAlert to help them find a missing loved one. MedicAlert can communicate with the local police to provide them with a description of the person or with their emergency contact's information.
Learn more about Safe Return.
Take Me Home Program
The San Diego and Orange County Sheriff's departments both participate in the Take Me Home Program designed to help families and care givers locate people who have wandered away or gotten lost. The program is specifically for people with disabilities such as Dementia, Alzheimer's, Down Syndrome, or other developmental disabilities.
Families or care givers can register a person with the department, providing a physical description, contact information, and relevant health concerns. Then, if that person goes missing, deputies will know exactly who they are looking for. And, vice versa, if officers find someone who has difficulties communicating, they can search the database by description to find out where that person lives.
---
Other Helpful Resources
Making a move, or caring for a loved one at home can be stressful. These forms help to aid in your decision making process, or in reviewing that your loved one's home is safe and the right place for them now.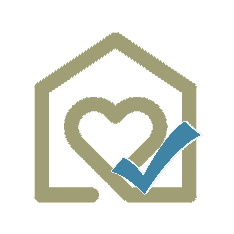 Home Safety Checklist for Seniors
Is your loved one's home safe and free of tripping hazards? Review the Home Safety Assessment provided by the Department of Health and Human Services to see if any modifications are needed.
Move In Checklist
Moving into a Care Community and need to know what to bring? Review our Move In Checklist to aid in your decision on what personal belongings should come with you, and which items are not recommended.
Top 10 Questions to Ask
Use this form to assist in screening care homes during your visits so you can gather key information to make the best decision for your loved one.