Are you looking for a Senior Care Facility with the cozy comfort of home and the amenities of a larger community? Villa Bernardo Assisted Living may be the home for you! Villa Bernardo is a brand new Residential Care Home in the North County of San Diego. It is no dingy, dark hole in the wall. The entire residence is fully wheelchair accessible, and the fresh, bright bedrooms all feature a call system, as well as their own TV.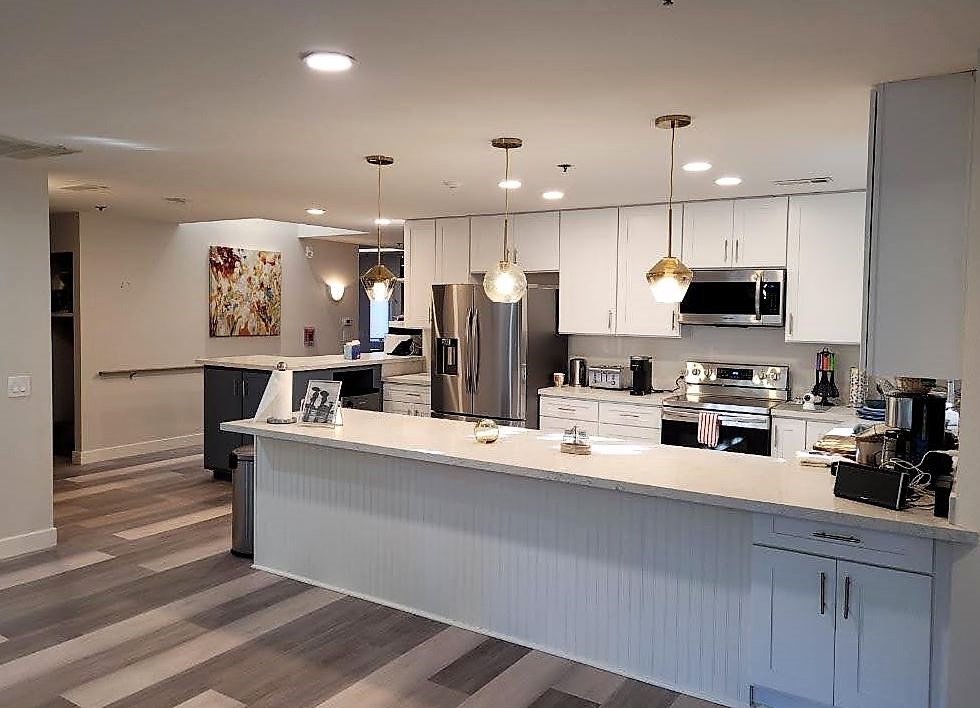 Residential Care Facilities for the Elderly generally have few employees. With an average of six residents, even having two employees on-site at all times gives a resident-to-care provider ratio of 3:1 (as compared to the 10+:1 ratio of larger Assisted Living Communities). That means more personalized attention for each senior, but it typically also means less variety of expertise among employees. This isn't the case at Villa Bernardo, though.
Even with few employees, they have access to services from mobile doctors, nurses, therapists, dentists, and hairstylists. Their meals are home-cooked and based on nutritionally-balanced recipes developed by a registered dietitian. And their repertoire of daily activities – such as exercise and music programs – are also professionally designed.
The mission of Villa Bernardo Assisted Living is "serving seniors in such a manner that preserves their dignity and promotes their independence while enhancing their quality of life." To do this, they customize care plans and activities to meet the needs and preferences of each resident. This includes therapeutic programs dedicated to helping those with Alzheimer's or Dementia. The environment is safe, secure, and healthy for every senior in the home.
If you Google Villa Bernardo, their home gets a little lost among all the listings for the much larger Villa Rancho Bernardo, just as a senior may feel buried in the bustle and immensity of such a large facility. But the family-sized Villa Bernardo Assisted Living is certainly worth checking out. They invite interested families to visit the home and spend some time with the staff to see for yourself.
Contact us for more information on this home and others in the San Diego area.