Enjoy scenic views and top-notch care in the hills of Scripps Ranch at Ridgeview Health Center. Open since September 2021, this all-inclusive facility near San Diego provides a variety of services ranging from Assisted Living to Memory and Skilled Nursing Care. This Continuing Care philosophy allows them to offer independence to the self-sufficient and 24-hour care to those who need it.
In Assisted Living, residents can expect help with Activities of Daily Living (ADLs) such as medication management as well as laundry service and housekeeping. Ridgeview also offers a wide variety of programs to help keep seniors active and engaged, such as:
Social clubs for gardening, puzzles, reading, and trivia
Exercise classes, from Tai Chi to balance and mobility
Movies and popcorn
Music and animal therapy
Creative classes like cooking, painting, and ceramics
Full-service beauty and barbershop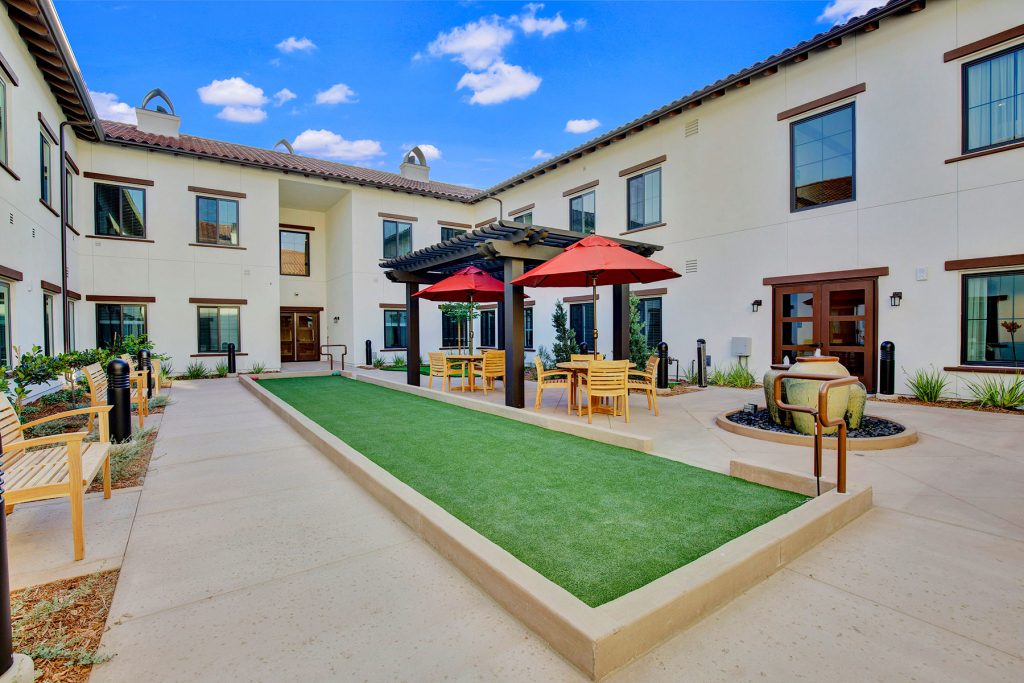 For those who require more intensive care, Ridgeview Health Center features a secure Memory Care unit where the staff are specifically trained to help residents who suffer from Alzheimer's or Dementia. Their goal is to provide programs and activities based upon the unique needs of each resident that help seniors maintain their highest level of functioning.
They also have 24-hour Skilled Nursing for those who may need help recovering from surgeries, injuries, strokes, and other illnesses. Physical, occupational, and speech therapies are available through the Rehabilitation Program. These therapies could involve exercises to improve mobility, learning new ways to perform essential tasks, and accurate expression/comprehension of language.
All residents of Ridgeview Health Center receive a personalized care plan based upon their individual needs, which will help each senior live the best life possible.
For more information on Ridgeview or other Senior Living Facilities, contact us. Our Licensed Care Advisors will walk you through the process of finding the ideal home for your needs.