Our team recently toured Brookdale Clairemont, an Assisted Living Facility in San Diego, and we were impressed with some of the unique activities they offer. We conveniently visited on Ice Cream Truck Day! The community hired an ice cream truck (the kind with the jingle), and residents could order whatever treat they wanted on the house.
Assisted Living Communities do their best to keep life fresh and enjoyable for the seniors they serve, and Brookdale Clairemont is a great example. In addition to special events like Ice Cream Truck Day, they provide an on-site salon, library, and game room. They are also a pet-friendly facility, which is not the case at all senior communities, so Fido and Mittens can come along.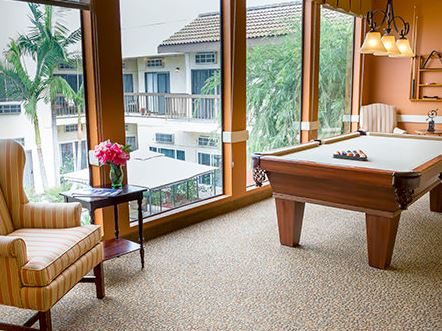 The Brookdale Clairemont Activities room includes:
Billiards
Board games
Cards
Puzzles
And More
As the picture shows, common areas as well as personal rooms are naturally lit by plenty of large windows that offer views of the garden or the outdoor patio.
Sample Daily Activities and Menu at Brookdale Clairemont
Daily exercise is an essential part of senior health. Brookdale Clairemont offers programs in both physical and mental exercise. Brain Fit is their brand's holistic approach to brain health, featuring three series:
Know Your Brain: Teaches how to live a brain-healthy lifestyle
Grow Your Brain: Helps form new connections in the brain in novel ways
Flex Your Brain: A weekly mental fitness workout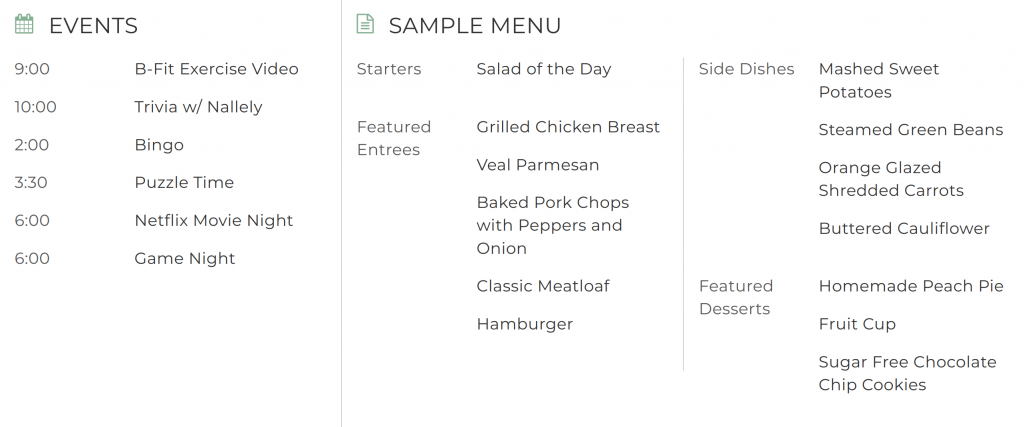 Like at many Assisted Living Facilities, utilities and maintenance are included in the base rate at Brookdale Clairemount, as are medication management, dressing and bathing, housekeeping, and other ADLs. Other services can be ordered a la carte for a higher monthly rate. If you or your loved one require intense care, service fees can add up quickly. But the benefit of such an arrangement is that each resident pays for exactly what they need.
Whether you require constant care or not, you can rest assured knowing staff is available 24 hours a day, seven days a week at Brookdale Clairemont in case of emergency. Overall, Brookdale Clairemont offers great value and service for an affordable cost, along with a number of exciting activities. If you would like to know more about Brookdale Clairemont, visit their page in our catalog or give us a call at: (619) 660-8814. Our Senior Care Advisors can share insider information on this and similar Assisted Living Facilities.