Are you considering moving to assisted living in Newport Beach? Perhaps you are wondering how to afford the care. Assisted living has obvious benefits for those with mobility issues or those who are unable to effectively carry out daily personal care tasks.  Assisted living communities offer emotional and physical support to their residents. However, this comes at a cost, which some people may see as a bit high. There are a few ways to make eldercare a bit more affordable, including the following:
Share Your Apartment
Facilities for assisted living in Newport Beach can be more affordable if you choose to share an apartment. Many communities have two-bedroom apartments which are ideal for residents who wish to cut costs and share the monthly expenses and care services. This will also have the added benefit of companionship. Sharing an apartment also means, apart from the professional caretakers, you have an extra pair of eyes checking on you.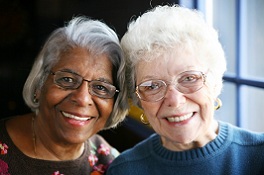 Consider Other Care Options
There are alternatives to assisted living, like in-home care as well as board and care homes. Hiring an in-home caregiver part-time can be more affordable, as you only pay for the care services without having to rent an apartment and incur the attendant costs of assisted living (See our FAQ page about average costs). Board and care homes are also a good option. The main difference is that you will be living in a smaller community in residential neighborhoods that is equipped, staffed and adapted for seniors.

Consider Alternative Locations
Newport Beach may be your home with the emotional attachment that has grown over the years. But you also might consider other nearby cities such as Huntington Beach, Fountain Valley, Costa Mesa or Irvine.  The wider you cast your net, the better your chances of getting an affordable choice. By staying in nearby cities, you will be close to your loved ones who can visit without inconvenience. You might be surprised at the affordability of a facility that is just a few miles away.

Negotiate The Price
Look out for assisted living facilities that offer move-in specials. You can get a better price as you will save money on these offers. Look for newly established facilities as they are likely to have lower prices and are more willing to negotiate to attract more residents. Additionally, when you are looking over all the services that are included in the monthly fees, ask if you can lower the price by opting out of some of the services. For instance, perhaps you don't need help with daily grooming tasks, and could save a few hundred dollars per month if these services were eliminated. It never hurts to ask if the prices are negotiable.

Sell Your Family Home
Selling a home is a difficult decision. However, if your home is unoccupied and you have no loved ones to live in it, you can consider selling it to raise money to move into assisted living in Newport Beach or a nearby town. You also will be downsizing significantly when you move into assisted living, so consider selling some of your belongings as well. Obviously many items have great emotional attachment, but some items such as a car or cooking equipment or basic furniture can be sold. Important items can be given to children, grandchildren or friends who might appreciate their significance.
These are just a few options to consider if you are searching for assisted living in Newport Beach. You can even use a combination of these options for more affordability. At Care Placement, we offer free placement services for seniors that need in-home care, assisted living facilities or board and care homes. We can help you find a facility that offers the services you need at a price that is as affordable as possible.