While there are many perks associated with assisted living in Fullerton, downsizing can be one of the most difficult and stressful aspects of this move. Typically, you will find that apartments for assisted living in Fullerton will range from about 350 square feet up to about 800 square feet. Many facilities include smaller studio apartments and one bedroom apartments, while some also have two-bedroom units as well. There are plenty of ways, however, to maximize these smaller spaces. Here are some organization tips for each room of an assisted living residence.
Overall Organization Tips
Be sure to add a few clever storage options to each section of the apartment. While adding storage helps with organization, it also is important to keep the entire apartment accessible. Too much furniture can make it difficult for a person to move around the apartment safely, so consider furnishings and storage solutions that preserve floor space as much as possible.

Organizing The Bedroom
While you need a bed that you can get in and out of easily, if possible furnish the bedroom with a bed high enough for some shallow plastic bins to fit under the bed. These bins can be filled with seasonal clothing and other items you don't need every day.
Place nightstands on either side of the bed and use the drawers for extra storage. In these drawers, you can place items such as pens and pencils, tape, scissors, your reading glasses and other helpful items. If there is space in your apartment, you can place a small bench at the foot of the bed. This bench can be a handy place to sit when putting on shoes, can store items such as extra blankets and sheets and serve as a decorative touch for the room.

The Closet
Your apartment for assisted living will include at least one closet, and you can maximize closet space by purchasing a variety of closet organizing aids. Consider an over-the-door shoe organizer with large pockets. This can hold shoes, belts, scarves and other small items.
You also can place plastic drawers in the closet or perhaps a small shelving unit with baskets. This can be used to hold socks, underwear and any items that don't need to be hung up. You also could design a closet system where the hanging clothes are on the bottom half of the closet and the top half of the closet includes shelves. This can make it easier to access your daily clothing. Many facilities for assisted living in Fullerton will include daily help with dressing and grooming, so this might not be a huge issue.

Safety Tips for The Bathroom
At assisted living in Fullerton, you should expect that the bathroom will be accessible for older adults that may have mobility issues. Usually, this means there might be safety bars in the bathtub and by the toilet. While you might be tempted to add a pretty bathroom rug to beautify the space, for safety's sake this is not a great option. Rugs are a tripping hazard. Instead consider an option such as adding pretty towels and adding a removable wallpaper border at the top of the wall near the ceiling. This adds ambiance without impacting safety.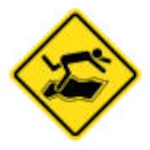 As for storage in the bathroom, there are many drawer and cabinet organizers that will help you organize toiletries and other bathroom supplies. If it doesn't interfere with safety, an over-the-toilet cabinet can be added to store items such as toilet paper, washcloths and other essential items.

The Main Room
If you have a one-bedroom apartment at your facility for assisted living in Fullerton, this typically includes a bedroom, kitchen area and a living space. In the living space, you should be able to fit a small sofa, a coffee table and perhaps an end table. Be sure that both the coffee table and end table have places for storage. It can be as simple as placing decorative baskets on the shelf beneath the table, and these baskets can hold DVDs, photo albums, books and other items.
Additionally, you might consider adding a shallow entertainment center along the wall opposite the sofa. This will hold your TV as well as provide shelves for books and knickknacks. If you don't have enough wall space, a small TV table will suffice. For decorative purposes, if your facility for assisted living in Fullerton allows it, you could install high, narrow shelves near the ceiling and use the shelves to store keepsakes or perhaps small faux plants. These items can be secured in place using what is known as earthquake putty. Again, you also could consider removable wallpaper borders for a touch of homeyness.
The walls of your apartment can be decorated with family photos or framed prints. You can check out sites such as Pinterest and Houzz to find ideas for photo walls. Keep in mind that over-decorating can make the apartment seem smaller, so don't feel like you need to pack every wall with a shelf or tons of pictures.

The Assisted Living Kitchenette
In some communities for assisted living in Fullerton, you can have a small space with just enough room for a mini fridge and perhaps a microwave and coffee pot. In others, it might also include a bit of counter space and a few cabinets. Just as with the bathroom, drawer and cupboard organizers can help you make the most of these spaces. It's also important to keep items at an easy-to-access level, especially for those who have difficulty bending and reaching.
These are just a few tips that will help you transform your apartment for assisted living into a cozy and well-organized home. If you need help finding a facility for assisted living in Fullerton or anywhere in Orange or San Diego counties, give us a call today and we can help you get started on your search.