There are many options for eldercare in San Diego County. Board and Care in San Diego is one possibility to think about, but we find that many people are quite unfamiliar with the board and care option. Here are a few helpful facts about board and care homes that might prove helpful.
1. A Board & Care By Any Other Name Is Still A Board & Care
Homes for board and care in San Diego sometimes are known as residential care homes. Sometimes they also are called micro-communities, adult group homes or senior group homes. One technical term for these homes is Residential Care Facilities for the Elderly or RCFE. Despite the different names, these facilities are one in the same: private homes in residential areas that offer a varying amount of eldercare for older adults.
2. The Number Of Residents Is Limited
Assisted living communities tend to be large with private apartments for residents. In a board and care in San Diego, there probably will be about six to eight residents and rather than apartments, there are bedrooms. Sometimes these are private bedrooms, sometimes these are shared bedrooms.
This can be a positive or negative aspect, depending upon how you look at it. On the one hand, with fewer residents, there is more personal attention provided for each resident. On the other hand, there are fewer social opportunities as there are fewer residents. A board and care in San Diego can be a good fit, though, for a person who wants a homier environment and doesn't really crave tons of social interaction.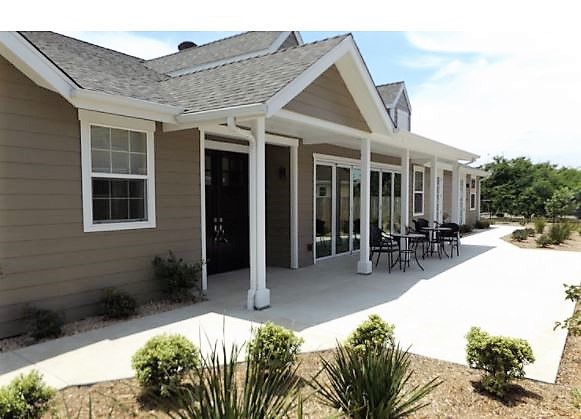 3. Many Services Are Similar To Assisted Living
While assisted living communities can be quite large, the basic services one receives are about the same at a board and care in San Diego. For instance, you will receive three meals per day and generally snacks are included in the monthly fees. The staff can assist you with daily grooming, dressing and hygiene needs, toileting and medication management. Some board and care facilities also are set up specifically for those with Alzheimer's and dementia. Weekly housekeeping and laundry also should be provided in the rates.
Before you sign a contract with a board and care in San Diego or any type of eldercare service, be sure to study the contract carefully. It is essential that you know precisely what is included in the monthly fees and what might be extra. If you are confused by the contract, talk to a trusted advisor or attorney to ensure that you truly understand all of the details.
4. Activities & Excursions May Be Included
One of the perks for a larger assisted living community is the plethora of daily activities and the amenities. These facilities have exercise classes, parties, book clubs, game clubs, walking clubs and more. Some facilities have exercise rooms and swimming pools and areas for gardening. The option for board and care in San Diego generally won't provide a ton of activities or extra amenities, but it should include some daily options as well as off-site excursions. Be sure to ask about activities when touring various board and care homes.
One of the advantages of board and care in San Diego is the possible flexibility. For instance, if there are only six residents, it's easier to cater the culinary needs and wants of this smaller group. It's also easier to plan excursions and daily activities for a smaller group. With a large community, you simply can't please everyone all the time, but board and care homes simply have fewer people to accommodate, which makes it easier to manage individual needs.
At Care Placement, we can help you find the ideal board and care home for you or your loved one. We are San Diego's largest free eldercare referral site and can help you find a facility anywhere in San Diego County that meets your needs and budget. Call today to get started on your search for the best possible board and care facility.