While all human beings endure bumps, bruises and falls throughout the course of their lifetime, these injuries especially are troublesome for older adults. Often because of mobility or vision issues, they have more difficulty getting around. When you are older, your body also tends to be less able to handle the impact of a bad fall. Here are a few easy tips for preventing injuries and falls.
Often, older adults take many different medications. Some of these medicines can cause people to become dizzy or drowsy. Sometimes problems also occur when medicines interact badly with one another. Perhaps you have changed a prescription or dosage for a drug that is causing you to become unsteady or dizzy. Talk to your doctor or pharmacist and go over all of the medications you are taking to ensure that they don't have serious side effects or interaction issues.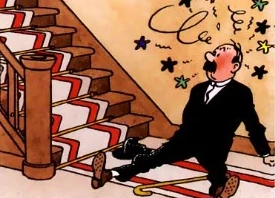 Vision problems can also contribute to falls. If you (or a loved one) are having difficulty with vision, discuss your needs with an ophthalmologist and perhaps adjustments can be made to improve your eyesight.
Keeping fit is good for preventing injuries and falls. It helps to keep our muscles and joints from becoming stiff, which definitely can contribute to a fall. If possible, consider a daily exercise routine. This might include walking, swimming, or another low-impact activity.
Take a good look around your home and you will find many areas that are potential trouble spots. The bathroom is especially troublesome, and that's really true for people of all ages. Slips and falls in the bathroom are responsible for more than 230,000 injuries every year. To make navigating the bathroom easier, install grab handles in the bathtub or shower as well as beside the toilet. Use non-skid mats inside the shower and tub, as well as on the bathroom floor.
Stairs are another challenge, especially for those who might have arthritis or have other mobility problems. You probably already have a stair rail on one side of the stairs, but make sure this is quite sturdy and consider adding another handrail along the wall, as well. You also can install extra lighting around stairs to make it easier to see or even install a chair elevator if needed.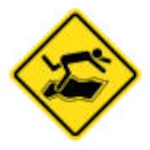 Carpeting and rugs also can pose problems. Make sure that any loose carpeting is repaired, and consider removing area rugs, as these are quite easy to trip on. Remove clutter or extra furnishings to ensure that there is always a clear walkway from room to room. Be sure that there are no electrical cords around walkways, as these also are a tripping hazard.
If your parent lives alone or is often home alone, consider getting a medical alert system. These are bracelets or necklaces with a button that allows your parent to summon help if they fall and cannot reach a phone or perhaps become ill and cannot get to a phone. You can also push the button in case of fire or a gas leak or if there is an intruder, so these systems are helpful in a wide range of emergency situations.
Download a checklist to help you assess if your home is safe for an at-risk individual.
Sometimes it's a good idea to think about hiring an in-home caregiver to help out or perhaps consider assisted living as an option. If you are looking into assisted living in San Diego or Orange County, contact Care Placement today. Our service is free, and we can provide you with a list of pre-screened caregivers and assisted living facilities that might meet your needs.