As people age, they often need daily help and eldercare is often something that many families need. If you are searching for eldercare in San Diego, you might be a little confused, if not overwhelmed, by the myriad of assisted living options for seniors out there. It is, therefore, crucial to learn the differences and similarities between these senior care choices.
As a free eldercare placement service, Care Placement can find you In-Home Caregivers, Board & Care, Assisted Living Communities and Veterans Care Homes. Here's a little bit of information about each of these options. For more in-depth descriptions, see Choosing the Right Facility.

Option #1: In-Home Care
In-home caregivers offer the comfort and care for those who want to remain in their homes. The good news is that your loved one will still get help or assistance with daily activities, including grooming, dressing, bathing, administering medication, food preparation and so forth. As you might expect this is a widely popular senior care option as many people prefer to stay at their home as they age. After all, many people enjoy living among familiar surroundings. The level of care for a senior in this option is largely based on personal needs, but in-home caregivers can provide a wide variety of assisted living services.
Option #2: Board & Care Homes
Board and care homes are facilities that offer senior care services much akin to those provided by larger assisted communities. The difference, however, is that board and care homes are regular houses typically in residential areas. These homes cater to a small number of residents. The allure of board and care homes include the facts that they tend to be less expensive than assisted living and provide more personalized services. However, they tend to offer fewer amenities and social activities than larger communities might provide. Generally, residents have a private or shared bedroom with or without a private bathroom.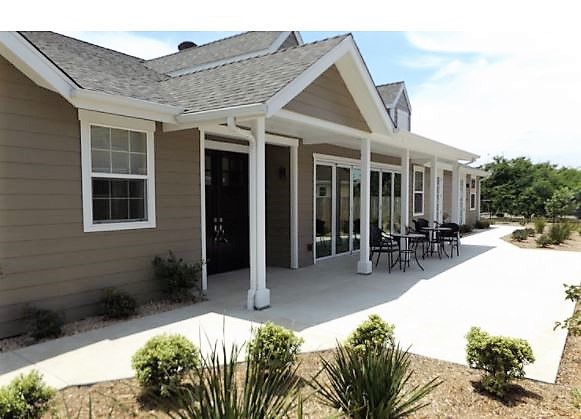 Option #3: Assisted Living Communities
Communities for assisted living in San Diego are set up to cater to retirees and seniors that are otherwise independent except for basic daily care needs. Like board and care homes or in-home care, the personnel can help with daily chores such as dressing and grooming, as well as providing housekeeping and laundry services. These facilities also feature top-notch amenities, such a swimming pool, exercise facility and plenty of social activities. Here, the seniors reside in fully equipped apartments that range in size from a studio apartment to two-bedroom apartments and everything in between. While assisted living in San Diego includes many amenities, it also can come with a high price tag which makes it difficult for many people to afford.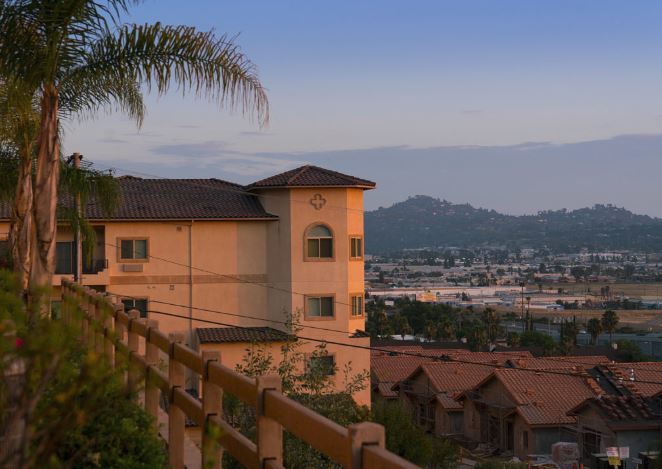 Option #4: Veterans Care Homes
As the name suggests, Veterans care homes are facilities that provide skilled nursing care and assisted living care for those who served in the military. They also provide housing and meals for those who are completely independent and need no daily care.
In addition to helping you with any of these aforementioned assisted living options for seniors in San Diego County, we also can help you find a suitable memory care facility. These are assisted living homes and board and care facilities that cater to people with dementia or Alzheimer's disease.
Give us a call today and let's discuss your needs and match you with a suitable facility or in-home caregiver.