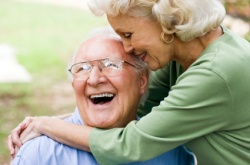 In 1963, a New York born, well-educated nurse by the name of Florence Wald attended a lecture given by Dr. Cicely Saunders of London, England regarding the care of terminal patients. Florence had always been interested in providing more appropriate end of life care, and continued to follow Dr. Saunders' work for several years. Dr. Saunders went on to open the world's first hospice home in 1967 called St. Christopher Hospice, where Florence worked for 1 month in 1969 to gain a better understanding of the program. This dedicated woman played a huge role in the history of hospice worldwide.
Florence left England with the goal of introducing the same hospice program to the United States. She studied how terminally ill patients did at home as well as how they did in medical facilities. She worked with doctors, religious leaders, and other nurses to learn about the needs of patients receiving end of life care and the needs of their families. In 1974, Florence and her team opened the first hospice home in Connecticut. Wald's work did not end there as she continued to study the needs of terminal patients including incarcerated terminally ill inmates. Wald pioneered hospice in the United States, and hospice homes continued to open throughout the country.
With the development of hospice agencies, patients and their families now have the option of having hospice come to them. Licensed Residential Care Facilities for the Elderly can also have hospice services come in and look after their residents. Most 6-bed RCFEs also known as Board & Care Homes have 2 hospice waivers which means they can have 2 residents on hospice at a time. Larger Assisted Living Communities typically have more hospice waivers as they have more residents. Part 2 of this series will be about hospice policies and services.