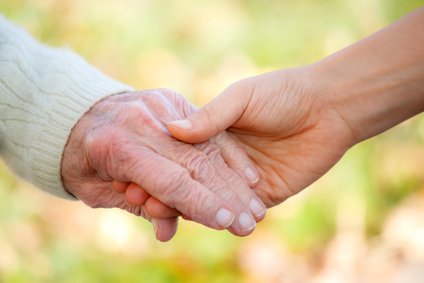 Moving is always a difficult and trying experience, but it can be even more so if you are helping your parent transition to an assisted living community.
Many seniors have lived in their homes for decades and are sad to leave their old, comfortable trappings behind even if it is in their best interest to enter an environment that provides supervision and assistance. Your parent will probably be nervous and may even be fearful of a new environment. It will be hard for them to give up their old possessions and leave all the friends and neighbors they are used to. You can make their move a little bit easier by taking an active role in the transition.
Put the move in a positive light, explaining all the new services and benefits that your parent will be getting and all the new people they will get to meet. If possible, it helps to move sentimental possessions into the new place so that your parent will have some familiar things in their new home.
Give your parent plenty of time to say goodbye, and stay close after the move. If you can, spend time with your parent in the first weeks after the move, and see if you can help introduce your parent to the staff and other members in the community. The more friends your parent makes, the more they will gain comfort in their new assisted living community.
It also helps to be communicative with the facility managers, letting them know what types of activities and entertainment your parent enjoys and what routine they were used to in their previous situation. This way, the staff can try to be as accommodating as possible.
Listen to your parent. If they have complaints about the facility that are easily fixable, let the staff know.
Some parents may feel like moving into an assisted living community is akin to abandonment by their children and family. This is why it is important to stay close and let your parent know that you are still very available.
In most cases, the biggest contributor to comfort is time. Your parent may be uncomfortable and unhappy after the transition to assisted living due to the strange environment, but with time they will make friends, adopt a new routine and begin to appreciate all the new benefits of their facility.
In a small amount of cases, the assisted living community just isn't a good fit for your parent. In these situations, it is possible to move your parent into a better environment. We strongly suggest calling a placement specialist at Care Placement to learn about other placement options if your parent is unhappy in their current assisted living community. To speak to a placement specialist, give us a call at (619) 660-8814.