There are millions of Americans living in board and care homes or assisted living homes. For all of them, it was a big transition – moving from their home into a small apartment or small room. Making these big changes can be easier for some people than others, and if you are thinking about moving into a facility for board and care in Escondido or elsewhere in San Diego, here are a few tips.
1. Give Yourself Time
This is a huge adjustment, and you aren't going to feel settled in overnight. It takes time to adjust to any new situation, so even if the first days seem confusing and exhausting, you will adjust. Try to focus on the positive aspects of your situation, such as not having to deal with housework or laundry. Your home for board and care in Escondido will include at least four or five other residents and perhaps more. Don't be shy about introducing yourself and getting to know people.
Many studies have shown that it can take at least 30 days and up to 90 days for someone to truly adjust to a new home. As with any big change, a lot of this hinges on your state of mind. If you focus on the positives of this change, it can make your transition smoother. However, this can be much easier said than done. For children or a spouse of someone making this move, it requires a great deal of patience and understanding. Your loved one might be mad, confused, hurt and saddened by this change. Truly listening to their concern and trying to soothe their fears can really help. Eventually, most people do adjust, and if you have selected a board and care facility that truly meets their needs, it can be easier. Obviously, this is tricky, which is why people contact us. We can take a look at your budget, your physical needs and your interests and try to find a facility that fits all your criteria.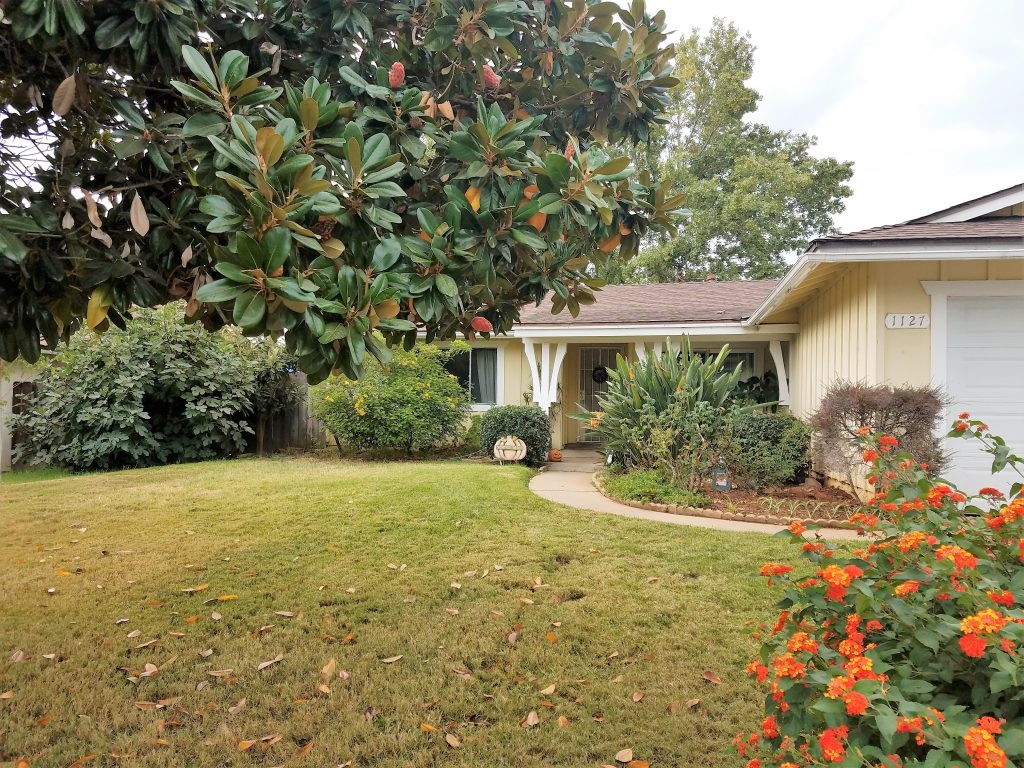 2. Get Some Activities To Do Prior To Move In
The weeks before you move into board and care in Escondido are likely to be busy, but it can be a good idea to set up some entertainment options ahead of time. For instance, purchase an electronic book reader or tablet and load it up with books and music that you enjoy. You can place hundreds of songs and books on a tablet, which is great for people living in small spaces. In addition, you can sign up for a movie streaming service so that you can relax and enjoy TV shows or movies. This would make a great gift for someone who is moving into board and care, either a tablet or a monthly membership to a streaming service. If you aren't tech savvy, enlist the services of your children or grandchildren to help teach you how to use the device or devices.
Other options might include bringing along supplies for your favorite hobby. For instance, if you love quilting, painting or knitting, bring some of your supplies along. If you can't fit them all, perhaps a friend or family member can store some of them and then bring them to you as you need them.
3. Research The Area & Plan Some Excursions
If you are planning on finding board and care in Escondido or perhaps Carlsbad or Oceanside, then you probably are aware that these towns offer quite a bit to see and do. Choosing a location where you can still enjoy some favorite activities is always a great option. If you are choosing a location that's unfamiliar, go online and do some research. Find out about entertainment options, local clubs or organizations, seasonal events and other places of interest.
Because residents of board and care in Escondido often have mobility issues, they might be concerned that they will be restricted to their facility. However, this doesn't have to be the case at all. Many board and care homes offer weekly or monthly excursions, and if you have friends or family, ask if they would consider taking you out once a week or every other week.
If you are the child or friend of someone in board and care in Escondido, think about what you can do to make some excursions possible. Obviously, everyone has a myriad of tasks during the week and weekend, but making time to plan one or two fun excursions each month can be a great way to keep up the spirits of someone who is transitioning into board and care. It might be as simple as a picnic in a park or taking a scenic drive and then enjoying dinner out. A trip to the movies, a live theater show or perhaps a sports event also might options to consider.
4. Make Adjustments If Needed
One of the perks of board and care in Escondido is that these homes are smaller and residents tend to have a bit more personal attention. This means residents often can have more input regarding meals and activities and excursions. If you have a special meal that you would enjoy, ask about it. If you have an excursion you think you and the residents would enjoy, talk to them and gauge their interest. Also, if you feel you need less help or more help, it is important to ask for what you need.
If you are the child of a person in board and care, be observant for changes in your parent's health, both physical and mental. The first few weeks can be tough, especially for a parent with any type of dementia-related condition. However, after some time passes and you see that your parent is becoming more confused or seems very depressed, it is wise to have them address these concerns with a doctor as well as the staff at the board and care facility. Again, finding the best fit for a person is the best way to ensure an easier transition, so please give us a call if you are searching for board and care in Escondido or anywhere in San Diego County or Orange County.