While more assisted living facilities are now adapting to seniors who have pets, not all facilities allow the elderly to bring their pets along and with very good reasons. Research has continually indicated that there are numerous health benefits of interactions with animals. For this reason, there are proponents of allowing seniors to bring their pets along to assisted living facilities and there are opponents of the same. You might be planning to get your loved one into a facility for assisted living, and it is essential to keep an open mind about this emotive issue.
The Case For Pets in Assisted Living Facilities
More than half of the assisted living facilities now allow the elderly to be accompanied with their pets. This is because many assisted living facilities have recognized why it is important for them to have their pets with them. Owning and taking care of a pet can have a very positive impact on the general health of a senior. These benefits include a decrease in pain, the lowering of blood pressure, and improvement in moods. Elderly pet owners also experience a reduction on the level of stress thus enabling them to have lower heart rates and levels of cholesterol. When the Elderly own and care for a pet, they gain meaning and purpose and this is especially significant. For this reason, when you are looking for assisted living and your loved one is fond of pets, you should look for one that has pet inclusion.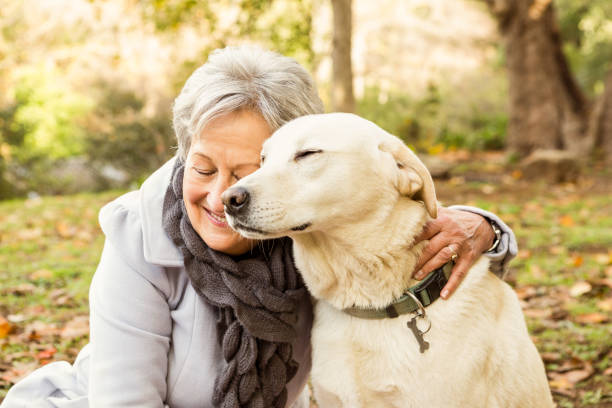 The Case for Pet Exclusion in Assisted Living Facilities
There are many reasons why some people would prefer that pets are excluded in assisted living facilities. Some people simply do not love animals regardless of how nice the animals might be and can actually be terrified of them. Others might have allergies and this means that no matter how much they like animals, they stay away from pets because the pets might aggravate their critical illnesses. In the case of elderly people who are very ill and require lots of sleep, a barking dog might not be very helpful. Dogs bark anytime and it is difficult to control them meaning that they might be an obstacle to a sick senior who needs their sleep. If you have a loved one who needs lots of sleep because of their condition, it would be best to look for a facility for assisted living that excludes pets.

Sicknesses Might Not Go Well With Pets
There are also cases where a resident of an assisted living facility moves in with their pet and is able to take care of the pet at that moment when they move in. Depending on their condition, they might not be able to take care of the pet should their condition worsen. What this means is that some sicknesses might not go down well with the presence of animals in assisted living facilities. This is also another reason to look for a facility that excludes pets. Generally, there are many senior living facilities that allow pets and there are others that do not. Because options are available, it is not too difficult to find what is suitable for your loved one. It is essential to be aware that with pet inclusion, extra charges will apply.