While one of the biggest perks of assisted living in San Diego is the wide range of activities available each day, it's also fun when friends and family plan a special excursion just for you. San Diego offers hundreds of fun activities and here are a few unique suggestions that might make a fun day trip.
1. Get a Chair
For people living at a facility for assisted living in San Diego, mobility is often an issue, but there are plenty of local activities available that are quite accessible. If your loved one doesn't have a wheelchair, it might be a good idea to rent a chair for the day. Even if your loved one typically only uses a cane, if you are planning a long excursion, it might be easier to have a chair available.
2. Balboa Park
Since 1915, locals have enjoyed concerts at the Spreckels Organ Pavilion in Balboa Park. This pavilion houses the second largest outdoor pipe organ in the world. Free organ concerts are held every Sunday at 2 p.m., but there is also a full calendar of events throughout the year. The offerings include concerts featuring classical music, hit Broadway show tunes, rock n' roll concerts and much more. If your loved one at a community for assisted living in San Diego enjoys music, this outdoor venue can be a great option.
Of course, Balboa Park also offers plenty of other activities that you might enjoy. In addition to the world famous San Diego Zoo, there are more than one dozen museums and nearly 20 gardens. Museums include several art museums, automotive museum, railroad museum and the Fleet Science Center. Gardens range from the starkly beautiful Desert Garden to a Japanese friendship garden and the California Native Plant Garden. The Old Globe Theatre features an assortment of plays and musicals during the year.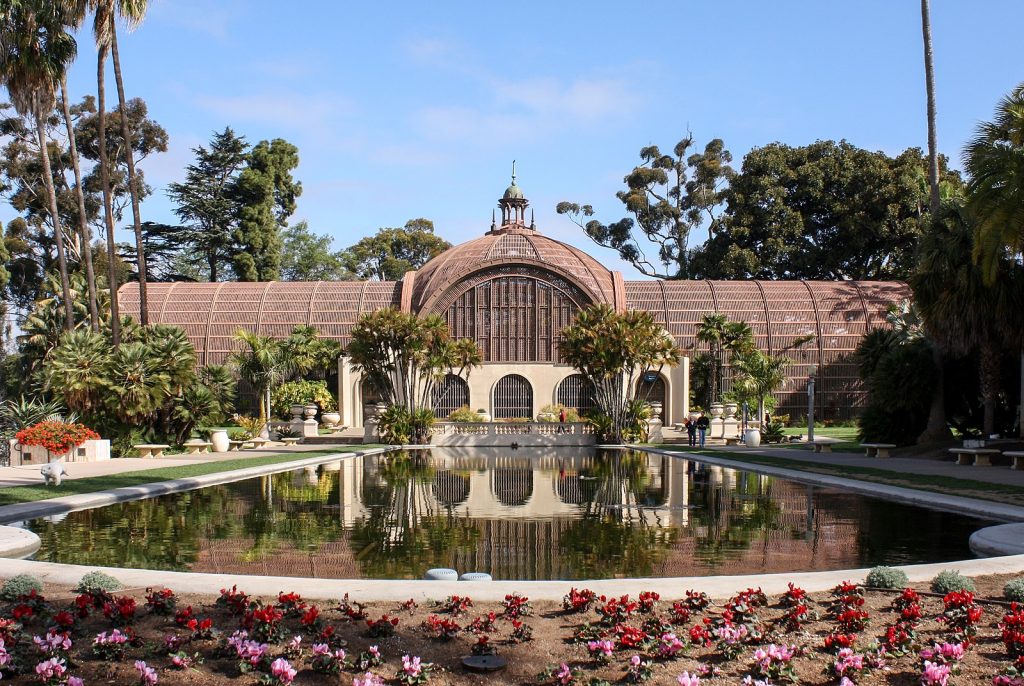 3. Hit the Beach
Because San Diego is on the Pacific coast, there are plenty of water excursions to consider. Whale watching trips can be fun, and many whale watching excursion companies offer discounts on a specific day of the week or have a senior discount. A dinner cruise or sunset cruise also can be a fun option, and a few companies also offer brunch cruises. You also could simply plan a big day at the beach. Set up a canopy, chairs and beach umbrellas, pack a couple of coolers with yummy food and get the whole family to head out to one of San Diego's famous beaches.
If your loved one is a military or history buff, a trip to the U.S.S. Midway can be an excursion to consider. This aircraft carrier was the world's largest ship from 1945 until 1955 and was in service for nearly 50 years. Today it serves as a wonderful floating museum and displays nearly 30 restored aircraft. If accessibility is an issue, about 60 percent of the exhibits are wheelchair accessible and loaner wheelchairs are available on a first-come, first-served basis. In addition, if your loved one living in a home for assisted living in San Diego is retired military, admission is half-price with proper identification.
4. Get Away for a Day
There are also quite a few longer day trip ideas to consider near San Diego, such as a trek to the town of Julian to enjoy some freshly baked apple pie and perhaps even enjoy some apple picking. Drive up the coast to Orange County and you can enjoy the art galleries and attractions in Laguna Beach and other seaside towns such as San Clemente and Dana Point. Even a day trip out to Temecula for some wine tasting can be a fun option. Also, there are many interesting festivals and events throughout the year that you might enjoy attending so keep your eyes open for special events.
The staff at your facility for assisted living in San Diego probably will plan one or two off-site excursions every month, and often they will look for input from the residents. Be sure to suggest a few of these excursions or have a brainstorming session with some fellow residents and come up with a list of ideas that might please everyone.