In recent years, companies have made greater strides to gather feedback from their customers regarding their performance. At almost every major restaurant or retail establishment, consumers are asked to participate in surveys and are incentivized with either small rewards like a free appetizer or dessert to larger lottery style rewards like a chance for a $5000.00 gift card. Online shoppers are frequently asked to take brief surveys regarding their experiences at various sites. Who keeps track of feedback for assisted living facility quality?
Facility Safety  
In the non-medical senior care industry, there are over 3000 properties in southern California. All of these properties are monitored by the state through Community Care Licensing. Care homes are expected to follow a detailed series of laws and regulations. Persons who have experienced or witnessed abuse or any obvious disregard for state regulations at such properties are encouraged to speak with an Ombudsman or to report the issue to state licensing.Now, consumers rely on websites such as Yelp! to determine which services they will purchase because they are able to gather feedback from people just like them. Nowadays, a business with poor yelp ratings can be severely affected. 
These steps are important, but what about complaints that really do not pertain to government regulations? For example, a caregiver may meet the qualifications for training and continued education, but they might be rough or demeaning to a client. Food might meet the regulations for when it's served and how it's stored and prepared, but it might taste terrible.
Customer Satisfaction in Assisted Living
Government standards, while important, do not focus so much on customer satisfaction. Rather, their focus is geared more toward safety protocols. However, the average consumer focuses more on emotions that result from an experience. For example, a restaurant that displays an A rating from the Department of Public Health may have a poor star rating on yelp. Why? Because while the restaurant meets government standards for cleanliness and food preparation, the wait staff might be rude, and the food might taste like a boot. Registering a formal complaint with the company or restaurant itself does not seem to make much of an impact and takes more time than many are willing to spend.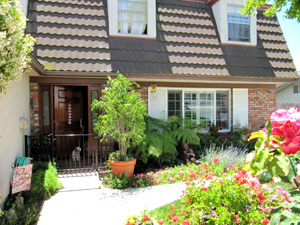 Quality control is just as essential at Assisted Living facilities. Communities specializing in Dementia care may offer the activities and staff required, but residents' families may feel that their loved one is being treated like a number. What about these types of scenarios? Care Placement continually follows up with their clients throughout the placement process to ensure that their needs are being met and to gather feedback on the care provider's performance. They continue to follow up several months after the initial placement and adjustment period.
This feedback is kept confidential and is used internally to determine whether a care provider should continue to be referred to others who are starting the process of searching. Sometimes clients feel uncomfortable addressing an issue with the management at a home because they fear that their loved one will be targeted. Obviously the goal for any family is to have their loved one age in place at the selected home, but where a move is necessary, additional options will be provided by Care Placement.
Some care homes are not comfortable with this practice. They feel that it is unethical to follow up with a client after placement to ensure they're happy. But, a system of checks and balances is beneficial for any service or system. Besides, a client that is happy and well cared for will not need to leave a home unless their needs change and exceed what a home is licensed or safely able to provide.
Your opinion really does matter to us and is taken very seriously. If you are new to this process, we will work with you to find the best location choices for your loved one and will avoid referring a location with a bad reputation or that has had several recent complaints.
Call Care Placement at (800) 821-7598 for insider information about quality assisted living facilities. Our local senior care experts can walk you through a free care-needs assessment and provide referral assistance.