Just because a loved one has dementia or Alzheimer's, doesn't mean that they aren't capable of engaging in a variety of activities. Many facilities for assisted living in Laguna Niguel and throughout Orange County specialize in memory care and provide engaging and stimulating activities just for their residents with dementia.
Often, the staff at your home for assisted living in Laguna Niguel will create a daily schedule specifically for the residents who have Alzheimer's or dementia. Posting a schedule can be comforting because it helps your loved one know what to expect throughout the day.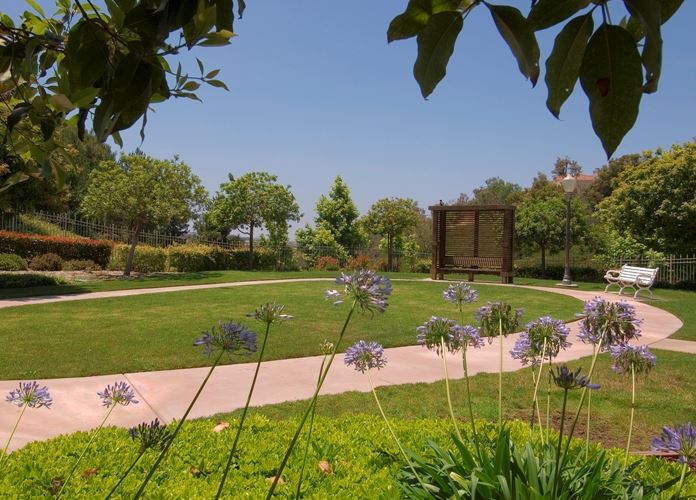 For many people with Alzheimer's or other types of dementia, they also suffer from a condition known as Sundown Syndrome. This means they become agitated as the sun sets and often have great difficulty sleeping. Keeping them engaged and busy during the day and scheduling an early evening meal have been shown to lessen the effects of this syndrome.
Different types of exercise definitely benefit residents of assisted living in Laguna Niguel and can make it easier to get a good night's rest as well as lessening anxiety in general. A daily walk is a good low-impact option. Dancing can be a lot of fun and it's definitely something that makes people happy. Gardening is another physical activity that might be interesting to your loved one. A person with dementia can tend to plants, pull weeds, sweep and rake. 
One of the advantages of moving into a facility for assisted living in Laguna Niguel is that residents don't have to cook or clean up. For a person with dementia, it can be difficult to remember to eat and even challenging to remember how to prepare balanced meals. At your assisted living community, meals and snacks are provided and there should be plenty of delicious and healthy options.
In addition, the residents also might enjoy taking a cooking class and this is something a person with dementia might enjoy. A facility for assisted living in Laguna Niguel might offer special cooking classes for their memory care residents. This will include making simple foods such as salads and fruit salads as well as whipping up cookie batter and other treats.
There also should be plenty of other types of activities available at a residence for assisted living in Laguna Niguel. While a complex game such as chess might be difficult, there are simple card and board games that can be fun to play. Painting or coloring can be a fun activity, as can jigsaw puzzles. Residents can create scrapbooks using magazines or family pictures and this may even spark a few happy memories. Sorting can be engaging, and residents can sort anything from silverware to coupons to poker chips.
These are just a few activities that a person with dementia or Alzheimer's might enjoy. If your loved one is not living in a facility for assisted living, consider trying some of these activities at home. Also keep in mind that people like to be helpful and contribute to the household. Your loved one can help fold laundry, dust, vacuum, brush the dog, set the dinner table and much more. Also, be sure to ask your loved one what they might enjoy doing and keep their personality and hobbies in mind when you are thinking about fun activities.