For people with dementia, Alzheimer's disease or a related illness, living at home might not always be the best option. This is especially true if the person either lives alone or the disease has progressed to a point where it is difficult for the spouse or family to provide adequate care. If you are considering assisted living in Oceanside, it is important to have a bit of information about your memory care options.
Many facilities for assisted living in Oceanside offer both basic assisted living care as well as memory care. Typically, the facility will have two different sections although some components might be merged, such as the dining room or some common areas. Generally, residential apartments will be separated from each other.
In some cases, a larger facility for assisted living in Oceanside might include many different residential options. There might be apartments for independent living as well as assisted living, memory care and respite care. Respite care is simply a short-term care option that provides relief for caregivers. For instance, perhaps you are caring for your mother, but you need surgery or are planning on taking a two-week vacation. Placing your mother in a respite care facility will allow you to ensure that your mom is in safe hands while you are away.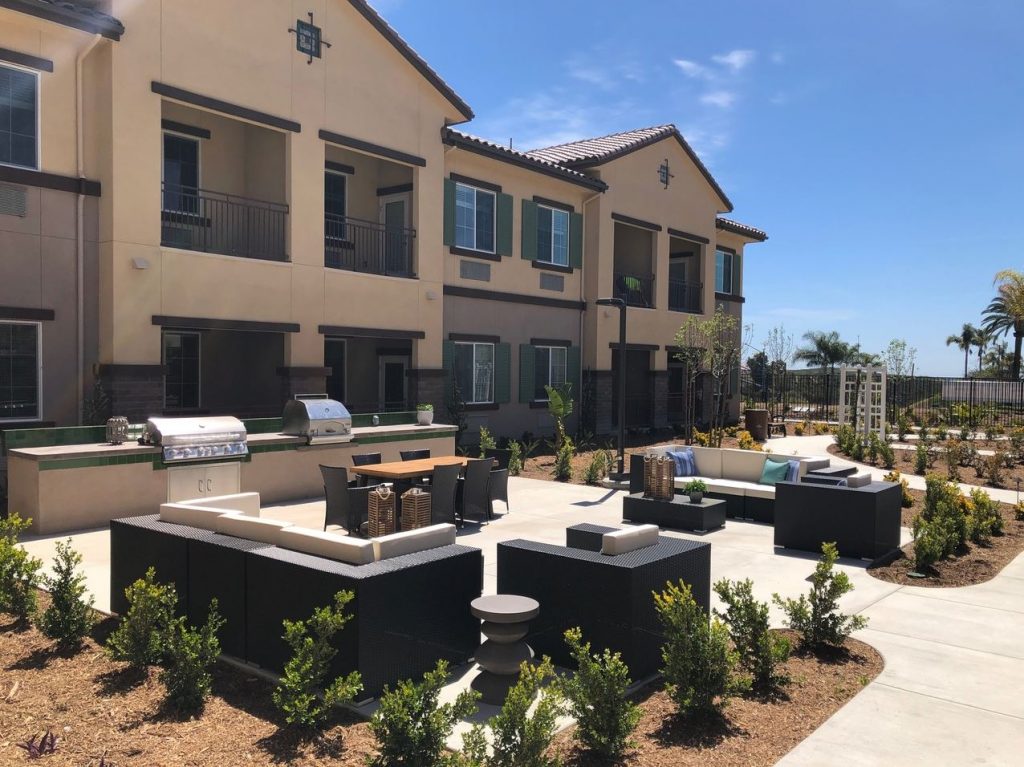 Many of the services provided for those in assisted living in Oceanside and those in a memory care facility will be the same. Weekly housekeeping, laundry services and meals will be included in the monthly fees, as well as help with daily chores such as grooming, bathing, getting dressed and medication management.
However, a person with dementia will require a bit more attention than an older adult with just a few care needs. Therefore, staff should be specially trained to understand and handle residents that suffer from any type of memory impairment. In addition, the daily activities tend to be quite different for memory care patients versus those in general assisted living in Oceanside. Often the interior design has been crafted to reduce stress. You might find that all of the resident apartments open up into common areas rather than into hallways. There also might be more staff on hand to ensure that residents don't wander away, which is a common issue among those with memory deficiencies.
Generally the goal at a memory care facility is to provide a calm, stress-free environment for the residents. At assisted living in Oceanside or memory care, the staff always wants to keep the residents happy, busy and engaged, but this is achieved in different ways depending on the type of facility. In a standard assisted living facility, you might have a wide variety of activities as well as an exercise center, a swimming pool and many amenities. For memory care residents, the day tends to be a bit more scheduled and activities tend to be simpler and designed specifically for those with dementia or Alzheimer's.
One of the best bits of advice we can give is to start your search for assisted living in Oceanside as early as possible. If you or a loved one is experiencing the early stages of dementia, now is the time to look at different care facilities. While you may not need a memory care facility for many months or years, determining what is available in your area and making a list of facilities you like can make the transition far easier when the time comes that you need extra care.
At Care Placement, we can provide you with a list of facilities for assisted living in Oceanside that offer memory care services. We also can provide you with a list of facilities that provide many different levels of care. Perhaps you or your loved one would appreciate the convenience of living in an independent living community that allows you to transition into assisted living or memory care should that need arise.