A buy-in Assisted Living, (CCRC– Continuing Care Retirement Community) combines independent, assisted living, skilled nursing and sometimes dementia care into one community that provides a continuum of care. They generally charge an entrance fee of several hundred-thousand dollars, plus monthly fees of $1500 to $6000.
When considering a buy in community, weigh carefully the complete commitment you are making: Quality and charm can change. You may be bound contractually to a service provider whose quality or value to you can suddenly change with the next personnel or corporate change that comes along. If a non-buy-in assisted living community changes for the worse, you can always move elsewhere; your commitment is month to month. Monthly fees can increase. As an example, virisks.org reports Vi of La Jolla, San Diego, increased its monthly fees 41% from $2312 to $3272 in 5 years. Residents finally filed a class action lawsuit.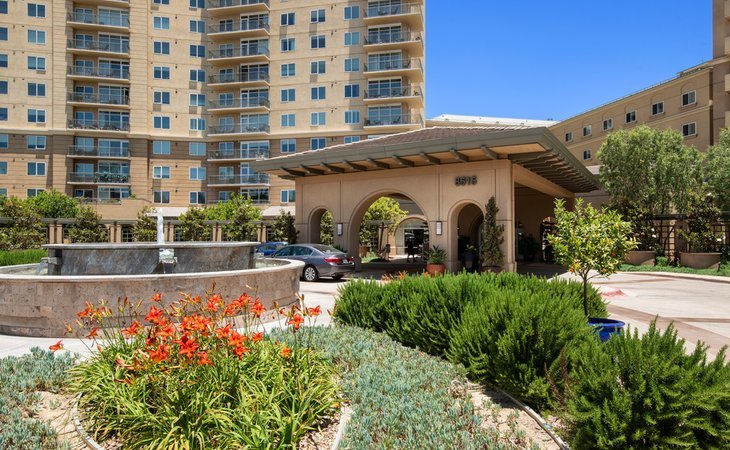 Specific care needs may arise. In a CCRC, however beautiful the independent community may be, assisted living, dementia care and skilled nursing units can often be just adequate, preferring not to taking on more difficult medical needs or complicated care levels. As an example, mid-to-late stage dementia care is a specialized field in which a few providers in San Diego provide excellent care. Many multi-level assisted living communities open a small dementia wing, but fall far short of the specialized, experienced care required for those suffering the debilitating symptoms of mid to late stage dementia.
When higher levels of assistance are needed, most CCRC's tack on extra fees for service. One frustration can be that many CCRC's require you to move up to the next level of care, to the Assisted Living wing or Skilled Nursing unit, much sooner than you would be required to do so by many stand-alone assisted living providers in the neighborhood. Bottom Line: Many feel Assisted Living offers high levels of specialized care at a much lower overall cost than most CCRC's buy-in Assisted Living communities, without the long term commitment.